Concierge Botox & Wellness, Delivered to you
Never go to the doctor's office again. Enjoy personalized care in the comfort of your home.​
At-Home Aesthetic Services:
At-Home Wellness Services:
Pick a time for a Certified Krew Medical Professional to come to your home
We perform Botox & Wellness procedures while you relax at home.​
3. Enjoy curated wellness experiences​
Join the Krew to receive personalized Wellness plans that fit your schedule.​
All Krew Certified Medical Professionals are PAs, RNs, or NPs who have extensive medical experience and hold required licenses for health and wellness services.
Why you'll love Krew Health
Certified & experienced medical professionals
All Krew Health professionals are extensively vetted and trained to ensure you consistently receive the highest quality of care:​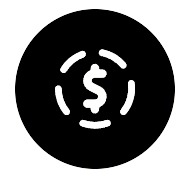 Krew Health comes to you for a simple convenience fee starting from $25, plus the cost of the service. Our convenience fee covers salaries, supplies, and mileage. ​
Ready to book a visit with the Krew?​
Experience why patients love Krew. Enjoy the comfort and convenience of at-home health & wellness.